The success of any workplace safety program relies on all types of incident reporting, and the employees knowledge of when, where, and how to submit each report. Incident reports are a well established idea that are intended to promote and improve safety on the worksite. Sometimes it can be difficult to get buy in to their benefits, so here are a few reasons to include incident reports in your environmental, health, and safety program.
Why incident reporting is necessary
Having recorded incidents provides your company with the data to analyze in order to prevent future incidents of a similar nature.
Incident reporting alerts management of problems existing in the workplace and allows them to implement corrective actions to prevent future incidents.
In the case that medical attention was needed to prevent a minor injury from becoming a major one, the ability to report it quickly will result in faster help.
Minor incidents and near misses that go unreported result in more serious incidents down the road because no attention was paid to the hazard. See the safety pyramid.
Proper documentation of every incident report allows for trending.
Correcting reported safety hazards often also results in process and production improvements.
In the case of a lawsuit, complete incident report records can protect your company.
Reporting and tracking near misses and minor incidents is far cheaper than the costs of a major injury, equipment failure, fatality, or property damage.
Employee feedback from incident reports encourages participation in workplace safety improvement strategies.
Incident reporting increases safety culture.
An incident report system provides a clear picture of where an organization can improve. The documentation of every report will allow data to be compiled, giving insight into what processes need to be changed, improved, or eliminated. The data gathered after every report will help management implement new policies and regulations that will keep employees safe.
Every workplace incident should be reported, documented, and investigated. Every incident report should also be stored in a manner that allows your company to trend incident report data to prevent them from happening in the future. This includes a report for each of the following situations and others:
near misses for both people and property
customer complaints
property or equipment damage
on the job motor vehicle accidents
at work illnesses or health complications that could be due to workplace conditions
employee injuries and deaths
someone other than an employee falling ill, being injured, dying, or experiencing health complications as the result of the company or an employee
Every workplace should also have a program to report hazards, such as unsafe behavior and conditions, to management.
Don't let the incident report process get overwhelming, check out our incident and investigation software!
What is the difference between an accident and an incident?
Generally, an accident is an unplanned, unwanted event that was random and could not have been prevented. An incident would be an unplanned, unwanted event as well but a different term is used because it could have been prevented. According to OSHA, nearly all workplace illnesses, injuries, and fatalities are preventable, so they suggest using the term incident.
When to report an incident
All incidents, near misses, or injuries need to be reported immediately. Fast reporting on mobile incident apps allows for more accurate incident details, better investigations, and fast corrective actions. No employee should have to question whether or not their incident is worthy of an incident report.
How to inform employees of incident reporting requirements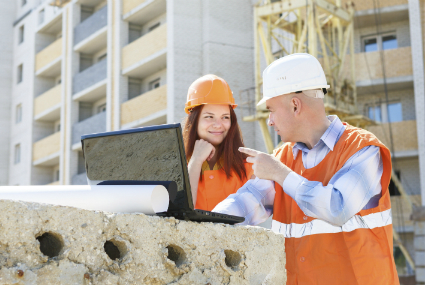 Every employee needs to be trained on the incident reporting process their company uses when they join the company. Employees should also be made familiar with the incident report form and a regularly held safety meeting is a great place to include refresher information on the incident reporting process.
How should an incident be reported?
At minimum, every company must provide a standard incident report form that every employee knows how to locate, complete, and submit. The recommended method for reporting incidents is providing either employees or supervisors with an incident report app that allows them to fill out an incident report in the field. These reports will then be sent to the appropriate safety personnel to conduct an investigation. The investigations and any follow up can then be handled by the appropriately trained party in your company.
What should happen after an incident report is filled out?
After any incident report is submitted it should be taken seriously. The employee who submitted the incident report should never be punished for doing so. Following the company incident report process, the employee who filled the incident report should be interviewed to ensure all facts have been collected and the incident is fully understood. The incident report follow-up process should include an incident investigation, document medical care provided, corrective actions implemented, and preventative actions implemented for further incident prevention. Every report should be saved in a secure location like the company's incident and investigation software. It's also not a bad idea to cover the hazard involved in your company's next safety meeting.
Do I have to tell OSHA about every injury or incident?
Employers are required to notify OSHA when an employee is killed on the job or suffers a work related hospitalization. A fatality must be reported within 8 hours; hospitalizations, amputations, and eye loss must be reported within 24 hours. A good EHS or safety software will include these reports automatically and allow them to be sent to OSHA at the appropriate time.
Incident and investigation software is one of the best ways to increase employee safety and decrease the chances of workplace fines (and also decrease insurance costs!). The BasicSafe incident and investigation software improves reporting and investigation methods where possible and has been proven to lower the costs associated with workplace safety programs as well as the amount of time required to support them. To learn more just click the button below!