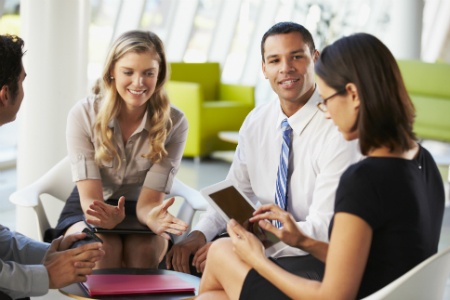 Employee involvement is critical to improving the safety of your company. Simply instructing workers on new policies and procedures generates little to no buy-in, and it may even make them feel as if safety is out of their hands. People learn best by becoming engaged in the learning process, and gathering employees' input helps them understand how new rules and regulations will apply to their jobs.
How can you better engage your employees?
One of the best methods is the toolbox talk, a group discussion where workers and safety managers focus on specific issues together. Toolbox talks are informal and brief, and they can be used weekly and even daily to improve your company's safety culture. They can also give workers a sense of responsibility for their own safety, which will lead to fewer accidents, illnesses and related costs in the long run.
Chances are, you're already conducting at least a few toolbox talks already, but there's always room for improvement. From better employee feedback to measurably improved outcomes, you'll certainly be able to tell when your talks become more effective. Here are a few tips for making the most of them.